Azo-Free Digital Printed Fabric
ODP-FP00004-RY00001
Regular price
₹349.00
Per Meter
/
Tax included.
Size chart
Suits and Kurtis

Upper

Lower

Apparels

Length(in meters)

Apparels

Length(in meters)

Tail Cut

4 mtrs

Dhoti

5mtrs

A-Line

2.5-3mtrs

Churidar

3mtrs +

Anarkali

Min 4mtrs (depending on flare needed)

Patiala

6mtrs

Angrakha

4.5 mtrs

Harem

4mtrs

Flared Kurti

3-4mtrs

Afghani

6mtrs

Floor Length

3-3.5mtrs

Aladdin

4.5mtrs

Long straight

3mtrs

Palazzo

3.5mtrs(depending on flare of palazzo)

Shirt style

3.5mtrs

Parallel pants

3mtrs

High-Low

About 4mtrs (depending on length)

Cigarette pants

3mtrs

Kaftan

2.5-3.5mtrs (depending on style)

Princess Cut

3.5mtrs

Asymmetric Kurti

4mtrs (starting and depending)

C-Cut Kurti

4.5mtrs (starting and depending)

Tulip Kurti

3.5mtrs

Overlay

3mtrs (depending)

Double Layered Kurti

3-4mtrs (depends on length of layers)

Short Kurti

2.5mtrs

Kaftan

2.5-3.5mtrs (depending on style)
---
Call or message us on +919571754542, +919571237737
10 AM to 5 PM IST
Choose PREPAID payment at checkout
COD option is not available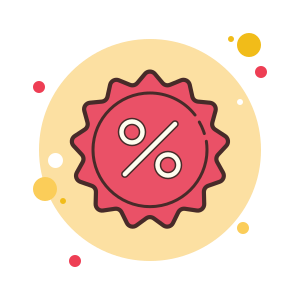 EXPLORE ALL OFFERS
Click Here
Rayon
An all-season favourite,Rayon fabric is comfortable & soothing for the skin. A man-made fibre including cellulose,wood pulp or cotton fibres,Rayon is known to be a versatile fabric in garment designing.

Smooth Texture
Soft Feel
Breathable & Moisture absorbent
Fluid Drape
Opaque with a subtle sheen
Weight - 140 Grams Per Meter
Width - 44 Inch 

 111 Cms
Cotton 60s
An absolute delight for summer,Cotton 60s is a go-to fabric to design everyday basics. 

Lightweight
Soft Feel
Highly absorbent
Weight

 - 8

0 Grams Per Meter

Width - 44 Inch

 111 Cms
Modal Satin

Imitating the fall & flow of satin fabric,Modal Satin aces the soft feel on the skin. With a hint of gloss,the fabric works well for all formal & casual flowy garments.

Smooth glossy texture
Soft Feel
Natural Anti-wrinkle property
Moisture absorbent
Flowy
Weight

 - 12

0 Grams Per Meter

Width - 44 Inch 

 111 Cms
Cotton Linen
Made with a mix of two natural fibres,cotton & flax,Linen fabric takes all the features of cotton fabric to next level.

Soft Feel
Strong
Breathable
Moisture absorbent
Skin-friendly
Weight

 - 22

0 Grams Per Meter

Width - 58 Inch 

 281 Cms
Organic Cotton
Owing to environmental concerns,Organic Cotton is grown without any chemical fertilizers or pesticides. Inevitably,the fabric is premium with enhanced qualities.

Soft feel
Durable
Breathable
Moisture absorbent
Hypoallergenic
Weight

 - 10

0 Grams Per Meter

Width - 44 Inch

 111 Cms
Shipping Internationally
We ship across the globe with DHL (5 to 7 business days) and ARAMAX ( 10 to 14 business days). Real-time shipping is calculated at the checkout based on your product selection and country.
All local taxes and custom duties are charged extra by the Shipping carrier based on your respective country. Most countries allow import up to a certain amount without any duty. This amount is called De Minimis values. Please check following link to know the De Minimis values of your respective country. Country-wise De Minimis Values
Disclaimer : These values are subject to change by the respective tax authorities of your country. Fabriclore is not in a position to take any responsibility for the inaccuracies or decision made by the information listed in the De Minimis Values. For further assistance, drop us an Email at hello@fabriclore.com with your requirement.
Shipping in India
We deliver in almost every part of India (subject to confirmation from courier vendor).
Orders above INR 999 will be eligible for free shipping. Below that, Rs. 99 will be levied as a Shipping Charges.
Cash on delivery is available on orders above INR 999 subject to serviceability from our courier partners.
Estimated Delivery Time

It takes approx. 3 - 7 working days to deliver your product at your doorstep. Sometimes delivery may take longer due to Bad weather, Flight delays, Political disruptions, Other unforeseen circumstances.
In such cases, our customer support proactively will be in touch with you. Also, we will not be able to compensate for any mental agony caused due to delay in delivery. The customer can cancel the order at any moment of time if the delivery time exceeds the expected delivery time. If it is a prepaid order, the customer will be refunded the amount as soon as the order is successfully cancelled.
At Fabriclore, each fabric we supply goes through strict quality check from multiple hands ensuring accurate measurements, defect-free designs or prints, undamaged and unworn condition.
A. RETURNS or EXCHANGE
In rare cases, where you wish to return or exchange full or partial order either because order is not as per the specifications or product did not meet the desired expectations (not applicable in case of fabrics measuring below 2 mtrs & bought on sale), you may place a request for return or exchange by sending us an email at hello@fabriclore.com with your order number in subject, image of the particular areas of fabric where there is an issue, and a brief write-up within 7 days from the date of receipt of order. The refund shall be subject to conditions detailed in clauses no 1 and 2.
Please Note: Following products are NOT returnable & exchangeable unless defective. 
a. Fabrics measuring below 2 mtrs in length.
b. Products bought on Sale.
c. Pre-Cut Fabrics.
d. Gift Cards.
e. Trims (Laces, Buttons & embellishments).
f. Fabrics Printed on Demand.
g. Face Mask, Rakhi, Agarbatti & Fragrance Sachet.


1. When Product is Defective or Damaged

1.1. REFUND POLICY

1.1.1. In all instances of returns covered under clause 1.2, customer shall get full refund against the returned products.
1.1.2. Discounts on a bulk order valued INR 15000, or above, shall be adjusted on pro-rata basis and shall be applicable on the actual net value of order after return.
1.1.3. Fabriclore shall arrange pickup from your delivery location. Pick-up location has to be the same as per shipping address. In case our logistics partner is not able to cover the pick-up location; the customer shall return the package by IndiaPost, and share a scanned copy of the receipt via email/Whatsapp. Fabriclore shall refund shipping charges as per the IndiaPost receipt.
1.1.4. All refunds are by default processed as gift cards of equivalent value which a customer can use to buy products on www.fabriclore.com for 6 months. In case a customer chooses otherwise, the refund can be transferred back into source (for pre-paid orders) or bank account (for cash-on-delivery orders).

1.2. COVERED as Defect or Damaged

1.2.1. Substantially inconsistent visual appearance in terms of print, texture or colors is visible right at the time of product first unpacked
1.2.2. The fabric is abruptly torn and is not usable
1.2.3. The structure is loosely woven in part or areas, or weave is damaged or torn
1.2.4. Weight per meter varies more than 25%

1.3. NOT COVERED as Defect or Damage

1.3.1. Color reproduction on various digital screens vastly varies, hence there shall always be some gap between what you see online versus in real.
1.3.2. Some particular types of fabrics suffer inherent color bleeding for a few washes. Instructions for each such fabric is clearly mentioned on respective product page.
1.3.3. Any fabric ordered below 2 meters of measurement doesn't qualify for return.

1.4. Exchange

1.4.1. Any request of exchange shall be fulfilled subject to the availability of the fabric in the inventory on the date of receipt of returned order/products.
1.4.2. Exchange of products shall be calculated on the net payable price of the item(s) and not on MRP.

1.5. Conditions of Returned Products

1.5.1. The tags on the product should be intact.
1.5.2. The product should be unwashed, unused, unstitched and in an undamaged condition.
1.5.3. The item needs to be returned along with the original packaging.
1.5.4 Sale products will not be returnable or exchangeable except in case of defect. 
2. When A Customer Does Not Like The Product 
2.1. Refund Policy

In all such instances when a customer changed their mind, or the fabrics didn't meet their set expectations, and wish to return part or whole of the order (not applicable in case of fabrics measuring below 2mtrs), Fabriclore shall accept returns for the rest of the fabrics, given that returned products qualify the conditions mentioned in clause 2.2. In such cases, customer shall bear the full shipping charges, and there shall be no reverse pick-up facility to avail. The refund shall be processed within 2 weeks days from the date of receipt of returned order back at the shipping source.

2.2. Conditions of Returned Products

2.2.1. The tags on the product should be intact.
2.2.2. The product should be unwashed, unused, unstitched and in an undamaged condition.
2.2.3. The item needs to be returned along with the original packaging.

Manufacturer or Importer Address
Fabriclore Retail Pvt Ltd., Plot No F 28 (J), Malviya Nagar Industrial Area, Jaipur - 302017 INDIA
Packaged by
Fabriclore Retail Pvt Ltd., Plot No F 28 (J), Malviya Nagar Industrial Area, Jaipur - 302017 INDIA
Marketed by
Fabriclore Retail Pvt Ltd., Plot No F 28 (J), Malviya Nagar Industrial Area, Jaipur - 302017 INDIA
Country of Origin
India