With empowering women artisans from various villages spread across the land of colours, each product is a success story of independent rural women pursuing the goal of sustainable livelihood & social parity. Our goal with this alliance is to further cultivate original design thinking in rural artisans & enable urban audience to enrich their artisanal roots and live a handmade life. A change that is inevitable and something that lasts.
Hatheli Sansthan is home to 384 artisans spread across 48 villages in Rajasthan out of which 354 are women.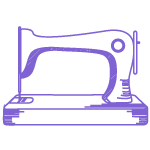 Each product carry a distinct artisanal aura with characteristic imperfection infused by the artisans to make it inimitable.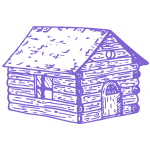 Artisans draw inspiration from the village scenes, flora & fauna & strive to put a pastoral touch to every product.
Meticulously crafted by seasoned hands of women artisans, our Home furnishing range of products drive inspiration from the bucolic lifestyle. With conventional Hathi-Ghoda, King & Queen Applique, wooden Hand Blocks, timeless craft of Gudadi & folksy patchwork achieved on Pure Cotton & Handloom bedsheets, bedcovers, cushion covers, pillow covers etc, each product is a pure work of hands & has a distinct story to narrate.
Treasuring the age-old tradition of decorating home with handmade knick-knacks, the talented women artisans of Hatheli Sansthan, until date have kept the legacy alive. Right from the 40-year old tradition of crafting chirpy and colorful Bell Totas & Bandarwals to the precious craft of applique achieved on pure cotton wall hangings, these home décor items are sure to bring you closer to your roots & add a folkloric verve to your living space.
With smidgens of the Indian soil whistling a bohemian hymn in every creation, our artisanal range of accessories are crafted on the principle of zero wastage by the artisans of Hatheli Sansthan. Drawing inspiration from the modern-day utility products, our handmade jhola bags, passport bags, medicine, jewellery bags, diaries, notebooks, pouches & more are consciously crafted & curated for a gypsy you.
Crafted by women artisans of Hatheli Sansthan, Fabriclore's Handmade Stationery will take you closer to your roots. Fresh aroma of the dye, sound of flipping empty pages, fabric covers & the smell of glue will remind you of the good old childhood days where how hoarding colorful stationery was our favorite pastime. Shop from our wide variety of artisanal fabric diaries, envelopes, file bags & more.
Hatheli Sansthan, Rajasthan
A Barefoot College Initiative founded in 1975
An offshoot of celebrated Barefoot College founded in 1975, Hatheli Sansthan is engaged in the activities of development of rural livelihood & skills by means of manufacturing products in the categories of home furnishing, apparel, accessories & home decor. It works in five districts & 48 villages of Rajasthan with diverse group of artisans across community lines. It has 384 registered artisans spread across 48 villages out of which 323 artisans are women who have been trained in various crafts.
Fabriclore & Hatheli have collaborated to co-design & develop products directly with rural artisans & expand production capacity to market it globally. Build a sustainable livelihood & market for artisans.
At Tilonia, the journey of hope started back in 1972 when Bunker Roy along with his better half Aruna Roy, started the Barefoot College; further, to create social harmony in the society and make the artisans self-sufficient they established Hatheli Sansthan in 1975. With talent brimming on the soil, they believed in empowering women by ferrying work to them, making them the beacon of hope in their society & brought the unique art of narrating folklore's through handmade products like home furnishing, décor & more to light.